Hygienic Wide Throat Screw Pumps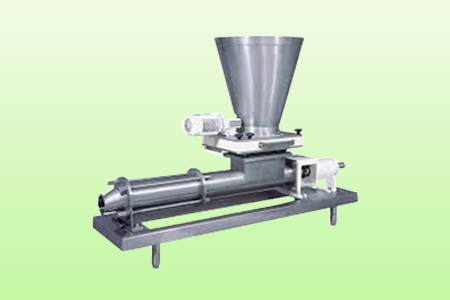 Hygienic Wide Throat Screw Pumps
Product Description
Hygienic Wide Throat Screw Pumps

Hygienic wide throat screw pumps offered come in functional capacity ranging from 0.1 m3/hr to 175 m3/hr as well as capability to work in temperatures between 0 to 120 degree Celsius. This pump is designed and constructed in line with the construction standards, which makes it capable of handling pressure up to 48 Bar as well as viscosity of 1,00,000cP. The hygienic wide throat screw pumps can handle highly viscous material, for instance, thick non-flowing pastes. This pump comprises an enlarged rectangular inlet along with screw conveyor that supports flow of product into the pumping element. The inlet can be modified using augers or integral bridge breakers.

Heliflow is a reliable manufacturing and supplying company providing High Pressure Pumps all over India.